This Upcoming Luxury Hotel in Central America Is Located in a UNESCO World Heritage Site – English Version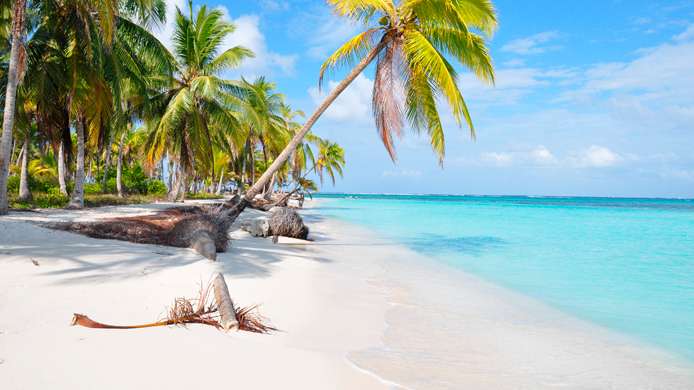 Nestled between the Caribbean Sea and the Pacific Ocean, Panama boasts miles of pristine beaches as well as lush mountains (where the world's most expensive coffee is grown). The Central American country, known for the famous Panama Canal, is becoming a top luxury destination. And this fall, its capital will welcome another luxury property that will mark the debut of a legendary brand in North and Central America. This is the Sofitel Legend, which has chosen the historic district of Casco Viejo in Panama City for the establishment of its next global address. The future Sofitel Legend Casco Viejo Panama, which will open in the fall of 2022, will be the brand's sixth establishment, and the first in North and Central America.
Occupying the historic building of the former Club Union of Panama – once Panama City's most exclusive social club frequented by Albert Einstein, Queen Elizabeth II and Helen Keller – in a UNESCO World Heritage Site, the Sofitel Legend Casco Viejo Panama will be a luxury waterfront oasis, blending French art de vivre with the destination's eclectic architecture and rich past.
The waterfront property will offer stunning ocean and city views and a mix of high-end amenities. The hotel will have 159 sea-view rooms and suites, five restaurants and bars, a Skybar and lounge, an oceanfront pool, and nearly 10,000 square feet of space. events. The project is led by one of the country's foremost architects, Manuel Choy, who retained many of the building's original French colonial features. Interior decor reflects the city's past and present by juxtaposing the work of modern Panamanian designers with French colonial accents such as marble checkerboard floors and wrought iron balcony details with colorful contemporary furnishings inspired by diversity flora and fauna of Panama.
The property's catering program will include the waterfront Ammi SkyBar which will offer 180 degree views of the city; Caleta, a Mediterranean brasserie that will serve the freshest seafood and local seasonal ingredients; and Mayda Lobby Bar & Plaza with classic cocktails and small bites inspired by Panamanian history and culture. A gym, spa, and butler service round out the five-star amenities.
"We are privileged to introduce the exceptional Sofitel Legend brand to North and Central America in the dynamic and thriving destination of Panama City, in the historic and culturally significant neighborhood of Casco Viejo. A remarkable addition to our portfolio, Sofitel Legend Casco Viejo will be the brand's flagship in the region and launch a distinctive luxury hotel offering in Panama," said Heather McCrory, CEO of Accor for North America and Central America. "Inspired by the essence of the city and where local culture is celebrated and infused with an authentic passion for the French art of living, the hotel is poised to set a new standard of luxury hospitality in Panama."
The Sofitel Legend includes properties in iconic and culturally significant buildings dating back centuries. This Panama hotel will join the exclusive list of properties in Vietnam, the Netherlands, Egypt, Colombia and China. Impeccable service, lavish decor and unique dining experiences immerse Sofitel Legend guests in the heritage of these hotels and the cities in which they are located. (https://www.yahoo.com/lifestyle/luxury-hotel-coming-central-america-152242515.html)
(Visited 5 times, 5 visits today)
Last modification: July 8, 2022