The art of living that exudes pure luxury at The Islands by Gaurs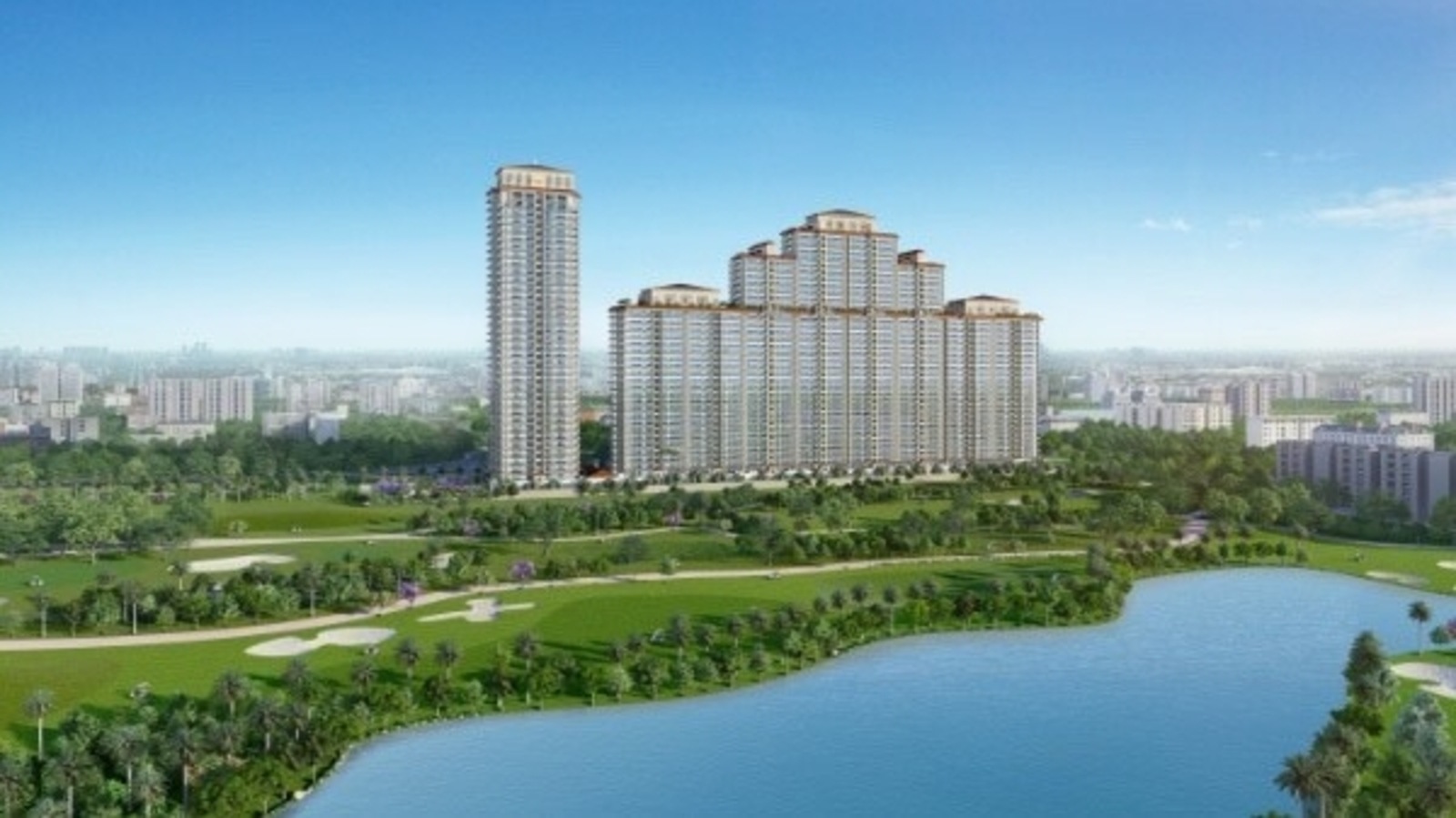 When you envision a dream home, you think of exquisite interiors, high-end amenities, breathtaking views, and expansive green spaces. By investing in The Islands by Gaurs, you are opting for the finer things in life.
These upcoming residential towers are nestled in the middle of Jaypee Greens, one of the nation's largest integrated townships, spread over 452 acres of lush greenery. So, when you look out the window, you only see nature as far as the eye can see. The USP of these ultra luxurious residences is that all homes overlook the golf course, which guarantees uninterrupted views of wide green expanses and blue skies. Imagine having your morning cup of tea watching the sun rise, before immersing yourself in the daily hustle and bustle of urban living.
The township is only open to a select few as it boasts one of the world's longest 18-hole golf courses designed by Greg Norman, one of the world's top gold course designers. Playing on this fairway is the who's who of business, entertainment and expats, with whom you will have the opportunity to rub shoulders as you call The Islands by Gaurs your home.
In addition to the golf course, it also has a state-of-the-art sports complex, an exclusive members-only club, a heliport, schools, hospitals, a city center, a complex golf and spa and many other exclusive facilities, all of which you have exclusive access to.
The residences under construction are designed to offer only luxury. Each floor has only two luxury homes and everything you touch here promises to be an experience in itself! From expansive dining rooms with handcrafted details in every nook and cranny, to bedrooms and large balconies that offer views that transport you to a different world, these homes promise to offer a quintessential lifestyle, tailor-made just for you.
Homes are designed to be airy and well-lit, and some select residences are large terrace homes or penthouse suites to give luxury a whole new meaning.
The condominium has a total of 506 units, spread over 9 blocks, each of which rises up to 37 floors. The boulevard des tours creates a landmark seen by its enormity and also the neo-classical and gothic influences in its architecture which make it aesthetically pleasing. The apartments are large – with options from 4 BHK to 6 BHK.
The Islands by Gaurs will offer extraordinary amenities in three distinct areas: Côte d'Ivoire, Côte d'Or and Orbite. The clubhouse, known as The Gold Coast, offers recreational activities for the whole family, including an indoor heated pool, family pool and lap pool, cigar lounge, sports bar and card rooms, patisserie and cafe, virtual classroom, children's play area, gymnasium, business center, library, mini home theater, lounge, medical center and youth zone.
Luxury reaches to the skies at The Orbit, a walkway created atop The Islands by Gaurs that connects all the buildings to provide a bit of rejuvenation among the clouds. Located just above the 23rd floor, this haven of peace connects through 8 towers and forms a kind of central nervous system for the condominium.
Amidst the clouds, you can relax by sitting at one of the workstations during your work-from-home day, jogging along the walking track, socializing in the festival garden, reading at the library or simply soak up the stunning views from the observation deck.
It has been conceptualized and organized to provide a life full of grandeur and glamour. At Ivory Coast, which is on the ground floor, you can work out in the open gym and the walking track, or sit on the cooling pad and along the body of water, or enjoy with the children the children's playground, the climbing wall or the mounds, or relax in the yoga and meditation area.
Since 1995, Gaurs has been synonymous with excellence in the real estate world having delivered successful projects ranging from high-end luxury apartments to affordable apartments where thousands of happy families live. Some landmark projects include Gaur City, Gaur Yamuna City, Gaur Cascades, Gaur Mulberry Mansions, Gaur Platinum Towers, Gaur Saundaryam, Gaur Sportswood, Gaur Green Avenue and many more.
"It's our foresight, our eye for perfect locations and our excellence in execution that have earned us much-deserved success along our long journey. As an extremely customer-centric organization, we focus intrinsically on all efforts towards customers to understand, anticipate and meet their needs and expectations in a cost effective and timely manner," said Sarthak Gaurs, Group Director Gaur.
The complex is strategically located in the epicenter of progress, Greater Noida, which is considered the "smartest city" in the National Capital Region. It has a well-developed road network to provide connectivity and extensive green coverage that reduces the carbon footprint of the industry that lives there, providing you with a pollution-free living environment.
So indulge in this ultra luxurious lifestyle and take the opportunity to call it your home. The Islands by Gaurs promises the best-in-class living experience to its owners with world-class facilities and high levels of security. We are impressed, and you?
Disclaimer: This article was created on behalf of the brand by the HTBS team.