Roksanda debuts first Metafashion NFT at London Fashion Week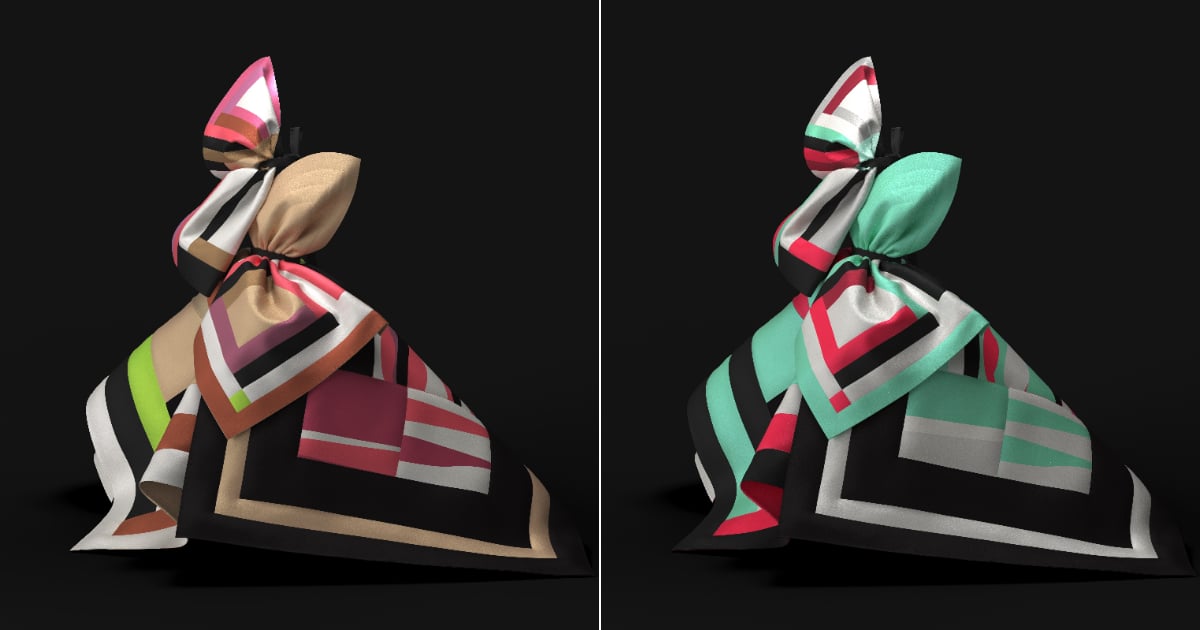 You've probably heard a lot about NFTs lately, and whether or not you're a Web 3.0 expert, the Metaverse is here to stay. An NFT (non-fungible token) is a unique digital asset that can be bought, sold and traded in the emerging virtual world – and British fashion designer Roksanda is the first to make its metafashion debut at London Fashion Week.
Roksanda has teamed up with London Fashion Week main sponsor Clearpay to bring metafashion to the catwalk. Working closely with the Institute of Digital Fashion, Roksanda's final February 2022 collection look will also be available in NFT demi-couture. Launching on Monday, February 21, the digital version of the final dress will include an AR (augmented reality) feature where customers can "try on" the outfit after the physical show. Roksanda's NFT will come in three limited edition versions: Product 1 (£25) is a static 3D garment render and 2D collectible; Product 2 (£250) is a 3D garment animation rendering and 3D object showcase; Product 3 (£5000) is a 3D garment animation render, 3D object showcase and Clo3d 10 working file (which is the software used to create the digital version of the dress). A 3D garment render is a moving, livable image, which, although 3D, does not have that "try in metaverse" application, whereas a 3D garment animation render can be worn in the metaverse.
"A big part of our commitment to London Fashion Week is to ensure that fashion is accessible to consumers, and by partnering with Roksanda and the Institute of Digital Fashion this season, we are able to do just that. quite an exciting way," Nick Molnar, co-founder and CEO of Clearpay, said in a press release. "Together, we transformed their Fall/Winter 2022 demi-couture look into an NFT, giving consumers unparalleled access to high-end fashion that was simply not available before. We are proud to be able to help democratize the fashion, and enabling consumers to shop, interact and engage with Roksanda's art in such an innovative way. It's exciting to see it all come to life at such an important time in the fashion calendar. British fashion.
Image source: Roksanda