Reasons why Sardinia and Sicily should be on your bucket list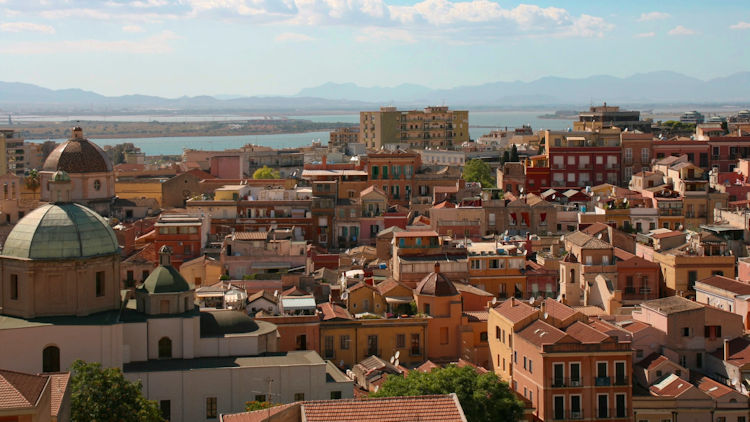 When you think of the Mediterranean islands, chances are your mind will turn to Santorini, Corfu or Crete. The Greek Islands are the quintessential image of a Mediterranean island, all rocky mountains, steep cliffs and quaint whitewashed villages. Or, you could imagine the sunrise in the Balearic Islands, with relaxing house music serving as the backdrop to a late night/early morning Ibiza.
But while these places are definitely worth visiting, there are a few others that are definitely worth considering in any list of the best Mediterranean islands, and really should be included on your list. of things to do in the Mediterranean.
Sardinia and Sicily are two of the most interesting and exciting places to visit in Italy, and two of the best islands in the Mediterranean Sea. A wonderful combination of fascinating history, high culture, rugged natural beauty and delicious cuisine makes these two destinations a must for any serious traveler to Europe.
So if you're planning to pack your bags and explore the intriguing European coastline next summer, here are some of the reasons to add Sicily and Sardinia to your itinerary!
Cala Goloritze
One of the most beautiful beaches in Sardinia, and arguably all of Italy, Cala Goloritze is a feast for the eyes. Nestled in the Gulf of Orosei, it remains a bit off the beaten track, despite its popularity. Created by a landslide in 1962, the beach itself is a new natural feature, but no less scenic for it. Most famous for the towering pinnacle that rises nearly 500 feet above the bay, it's also the perfect base from which to explore the beautiful landscape of nearby Le Figlie Della Aguglia.
Cagliari
Sardinia doesn't have many towns, and certainly not big ones, but what its towns and villages lack in size they make up for in unparalleled charm and beauty. Cagliari, the capital, is picture perfect, a riot of colorful houses, ancient cobbled streets and exquisite churches. It is full of history, has wonderful museums and the iconic Duomo is a must visit. Best of all, as a coastal town, it offers some great beaches, so you can combine a busy morning sightseeing with a relaxing afternoon lying on the sand!
Maddalena Archipelago National Park
The Maddalena Archipelago National Park is a selection of islets off the northern coast of Sardinia. This glorious haven of natural beauty was designated in 1994 and is a wonderful blend of rocky islands, coastline and sea. Covering over 20,000 hectares, the park is absolutely stunning, whether you're climbing rocky outcrops, exploring bays and trails or dive under the waves. It's also a wildlife lover's paradise, with sea turtles, bottlenose dolphins, and Edwardian gulls commonly sighted.
Mount Etna
Mount Etna is Europe's largest active volcano – a dramatic, steaming, roaring presence that towers over eastern Sicily and dominates the landscape for miles around. Despite its malevolent appearance, it is a very pleasant tourist attraction – not only for its impressive spectacle, but also for skiing, hiking, a cable car and even wine made from grapes grown on its slopes. Mount Etna has been a huge presence in the Mediterranean imagination for millennia (the ancient Greeks thought it was the home of the Cyclops), and it remains a must-visit today.
Valley of the Temples
Sicily has long been the crossroads of Mediterranean Europe, a fascinating melting pot of cultures from all sides of Europe, the Middle East and North Africa. The Valley of the Temples is a great place to get a sense of Sicily's rich history, with impressive remains of 8 Greek temples dating as far back as the 6th century BC. These are some of the most complete and intact ruins of the ancient world, and well worth exploring.
Syracuse
Syracuse offers a vibrant and exciting taste of Sicilian city life, with less of the neglect and dilapidation that has plagued the capital, Palermo. One of the most exciting and interesting things to do in Syracuse is to head to the bridged island of Ortigia for a night of food and drink. The city also has sumptuous archaeological sites, including Greek and Roman ruins and an amphitheater.