Project of the week: Nobu Hotel and Restaurant San Sebastián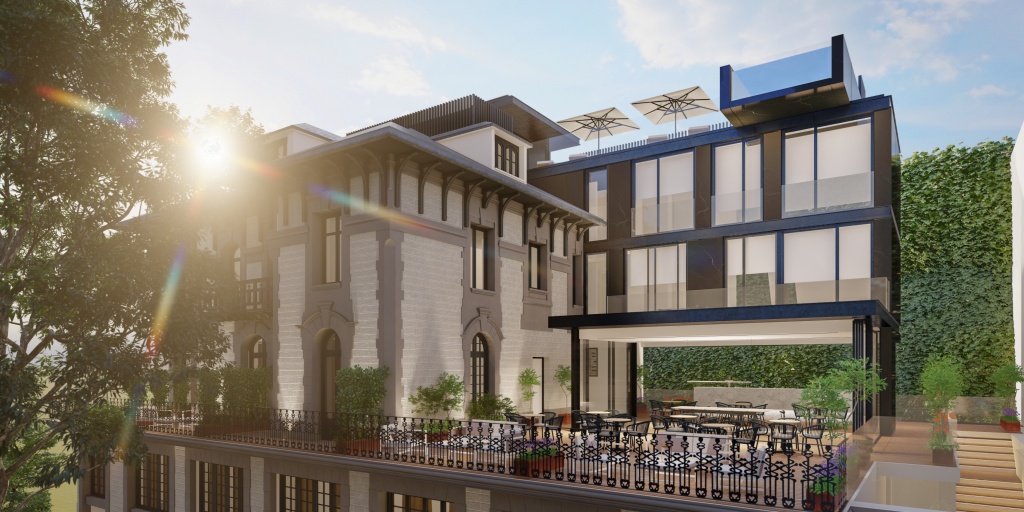 Images courtesy of Nobu Hospitality.
Our Project of the Week title goes to Nobu Hospitality's fourth Spanish location, located in the culinary mecca of San Sebastián.
Nobu Hotel and Restaurant San Sebastián will be the result of the renovation of the famous Palacio Vista Eder, built in 1912 and designed by the famous Spanish architect Francisco Urcola.
food focus
Because the Nobu brand was born out of creating unforgettable experiences around exceptional cuisine, the location of the capital of Gipuzkoa fits perfectly into this mission, as the city has more starred restaurants per square meter than anywhere else.
Therefore, Nobu Hotel and Restaurant San Sebastián will have a strong emphasis on cuisine, local culture and architectural design, combined with an air of celebrity.
Overlooking La Concha Bay, the hotel is slated to open in March 2023, with 20 luxurious rooms and suites and a 98-seat Nobu restaurant offering panoramic water and city views.
Reflection of local culture
Millenium Hospitality Real Estate SOCIMI (MHRE) partners with Nobu Hospitality for the new opening. With an existing collection of five-star hotels across Spain and Portugal, MHRE's strategy emphasizes the careful selection of properties and their location.
Javier Illán Plaza, President and CEO of MHRE, said, "The partnership with Nobu Hospitality and the launch of Nobu Hotel and Restaurant San Sebastián further puts the region on the map as the ultimate gastronomic hotspot. I'm thrilled to be working with the brand to make this one of the most exciting openings in the country for 2023, one that will be embraced by residents and visitors alike. »
Nobu Founders Nobu Matsuhisa, Robert De Niro and Meir Teper commented, "San Sebastian is an exciting place for the brand because good quality food is intrinsic to the destination. We are delighted to partner with Javier Illán Plaza on this project and to open our fourth hotel and restaurant in Spain, bringing Nobu cuisine to a new audience of residents and travellers.
Trevor Horwell, CEO of Nobu Hospitality, added: "I am delighted to welcome a partnership with Javier and MHRE to our portfolio. San Sebastián as a destination fits perfectly into the Nobu Hotel and Restaurant collection; not only is it famous for its culinary offerings, but it has a rich local culture that will be reflected throughout the property. Following in the footsteps of our other Spanish properties, I am confident Nobu Hotel and Restaurant San Sebastián will be a huge success.