Portugal fears a fourth wave of the Delta variant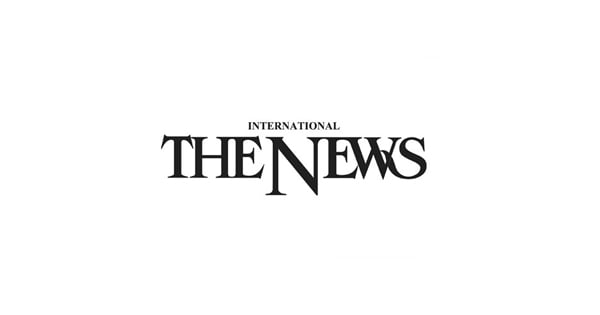 Lisbon: Portugal fears that a fourth wave of the coronavirus pandemic will take hold, with the highly contagious Delta variant now accounting for more than 60% of new cases in the capital.
Lisbon is one of a dozen places that have not entered the final phase of easing the lockdown that much of the country has benefited from. Travel between the capital region and the rest of Portugal has been banned since last weekend in an attempt to stop the spread of the infection.
First identified in India, the Delta variant has become the predominant strain in the greater Lisbon region, according to the national health institute INSA. "We are trying to delay his arrival in other parts of the country so that people can protect themselves more with vaccination," Health Minister Marta Temido said on Monday.
More restrictions may be needed, she added, at a time when many European countries are relaxing those restrictions for the summer. "We must assess it as we go along and we ask for the support of all, to avoid as much as possible measures which have serious social and economic consequences."
With the number of daily cases soaring by 54% last week, Portugal found itself ahead of Britain with the fastest growth rate of infections in Europe, according to an AFP tally of data from national authorities.
Over seven days, the daily average of new infections exceeded 1,100 cases, up from 300 six weeks ago. "We have experienced exponential growth since May," University of Lisbon epidemiology professor Manuel Castro Gomes told AFP.
"It starts with a very slow growth phase where everything seems under control, and then it explodes," he said. With strict containment measures imposed from mid-January to mid-March, "we have shown that it is possible to control the epidemic without keeping people at home," the professor said.
But the appearance of the Delta variant was a "bad surprise" with the gradual relaxation of safety measures well underway. "The big question is whether vaccines will still be delivered quickly enough to counter the spread of infection," Gomes said.
Almost half of the 10 million people have received a dose of the vaccine and just over a quarter are fully immunized. However, the number of hospitalized Covid cases has more than doubled in one month to reach 450 patients.
President Marcelo Rebelo de Sousa noted on Monday that current hospitalizations were only a third of the red line figure representing overloading the health system. The nation is "very far" from the situation which necessitated the declaration of a health emergency in the six months leading up to May, he said.
The conservative head of state, who has no executive power, had said there would be no "return" to confinement. But Socialist Prime Minister Antonio Costa has taken a cautious stance, responding that "no one can guarantee that we will not return to containment".
Meanwhile, violent extremists are abusing the coronavirus pandemic to polarize societies, spread hate propaganda and exacerbate mistrust of public institutions, Europol warned in a report on Tuesday.
Since Covid invaded the world in early 2020, there has been "a noticeable increase in intolerance from political opponents, while the number of individuals practicing verbal or physical violence is also increasing," the police agency said. European.
Of particular concern is the rise of right-wing extremism, The Hague-based Europol said, highlighting the failure of at least one far-right attack in Belgium linked to opposition to the government's Covid-19 measures.
Elsewhere, a Czech national has been arrested for threatening to ram a vehicle into a crowd if the government does not reopen restaurants and bars, according to the 109-page Terrorism Situation and Trends report.
The report showed that "in the year of the Covid pandemic, the risk of radicalization online increased. This is especially true for right-wing terrorism," said Ylva Johansson, European Commissioner for Home Affairs.
The worst attack occurred in Hanau near Frankfurt in Germany in February last year when a gunman suspected of right-wing beliefs shot dead nine people in a hookah bar and cafe. Europol added that there had been 57 completed, foiled and failed terrorist attacks on the continent, killing 21 people in total.
In a related development, authorities in Moscow announced on Tuesday that residents will soon have to present an anti-Covid pass to enter restaurants, as the city battles an increase in infections caused by the Delta variant.
The new restriction is the latest in a series of measures after new daily coronavirus cases tripled in just two weeks, with Mayor Sergei Sobyanin attributing the increase to the highly infectious Delta variant first identified in India.
In a blog post, Sobyanin wrote that starting June 28, restaurateurs will be required to present a QR code showing a negative coronavirus test valid for three days – or proof that they have been vaccinated or have been sick with the coronavirus. during the previous six months. .
"We need to find solutions that will allow us to protect people as much as possible and reduce the burden on the health system," he said.
However, these solutions, he added, could not disrupt the "normal functioning" of the service industry and "other sectors of the economy". "Similar rules for visiting restaurants and cafes have been in effect for several months in many European and Asian cities. And the time has come for Moscow to learn from their experience if we are to avoid a new highly unwanted lockdown," he said. declared Sobianine.
Unlike many European countries, Russia did not re-impose a lockdown when it was hit by a second wave of infections last fall as it sought to support a struggling economy. Instead, the country has placed its hopes of reducing the pandemic on its four local vaccines – Sputnik V, EpiVacCorona, CoviVac and the single-dose Sputnik Light.
But authorities have faced a population that is very skeptical about the Covid-19 vaccination, a recent independent survey indicating that around 60% of Russians do not plan to be vaccinated.
Even though free jabs have been available since December, only 15.5 million people out of a population of around 146 million have been fully vaccinated, according to the Gogov website which lists Covid figures from regions and media.
Moscow and many regions announced mandatory vaccination measures for workers in the service sector earlier this month. Russia is among the countries hardest hit by the pandemic, with the sixth highest number of cases in the world, according to an AFP tally based on official figures.
In the meantime, French fashion houses are tiptoeing back this week after more than a year of crisis that rocked the industry and left many wondering if the traditional calendar will ever return.
With the easing of pandemic restrictions, many in the Parisian fashion world are hoping that Men's Fashion Week, starting Tuesday, marks the start of a return to normalcy. Yet only six of the 72 brands that make up the official Parisian fashion calendar will be presenting live shows this week, although they include two big names in the form of Dior and Hermès.
It follows an equally tentative return to Milan, where only three of the 47 – Dolce and Gabbana, Etro and Armani – offered live events for this week's Spring / Summer 2022 fashion show. New York won't be back in physical form until September, while the new gender-neutral London Fashion Week has also remained fully digital so far.
In Paris, many big names remain confined to computer screens, including Louis Vuitton, Dries Van Noten, Loewe and Tom Browne. Pascal Morand, president of the French Federation of Haute Couture and Fashion, told AFP that there was "a very strong desire to go back to the physical".
But he was not ashamed to use the word "phygital" for the current state of affairs. "It will not be one or the other. It will be both, and it is a sign of innovation," he insisted. Still, many top designers seem to think the days of the rigid spring / summer calendar are over in the four major fashion capitals. Berluti, for example, said he would now follow his own schedule and showcased his men's collection in Shanghai in April, reflecting the growing importance of Asian buyers.