NSW property: Luxury home prices in Byron Bay set to rise 35%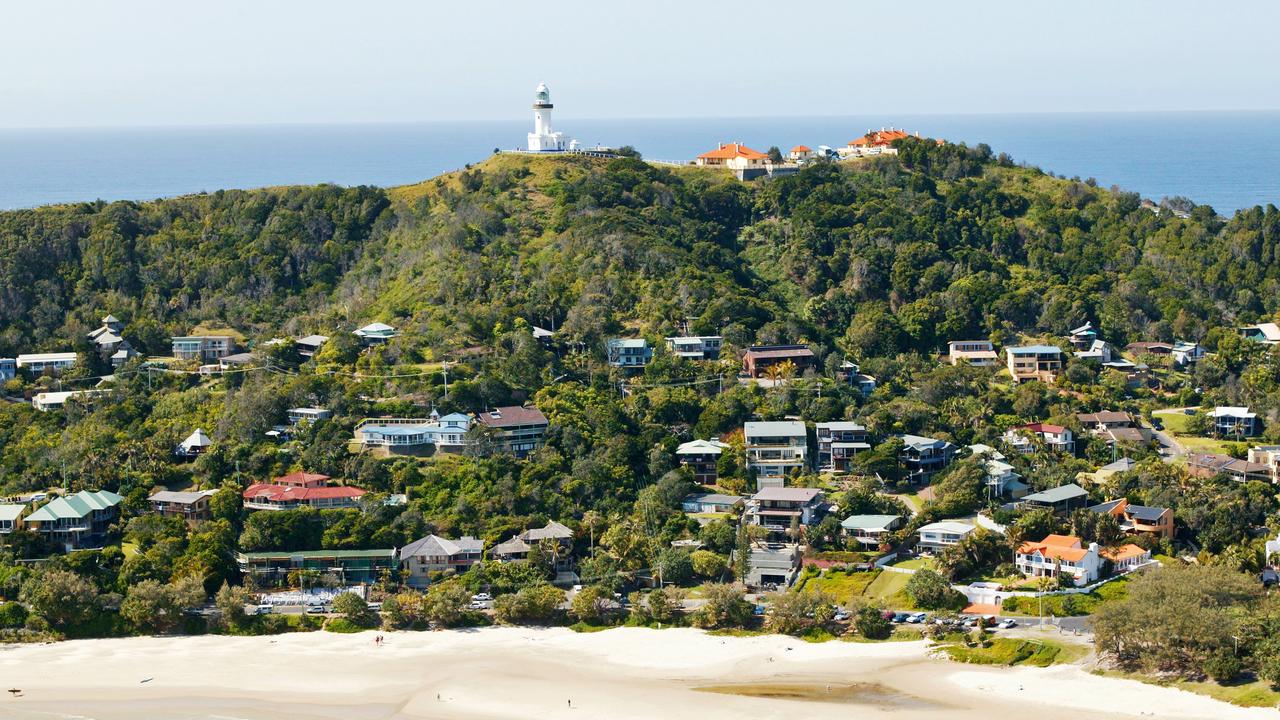 The seaside town tops the rankings not only nationally, but internationally, among the richest people in the world.
Byron Bay's prime real estate market is expected to grow more than any other area in the world over the next five years.
Luxury accommodation in the NSW seaside town will soar by 35% over the next half-decade, outpacing the rest of the world, according to a report by property consultancy Knight Frank released on Tuesday.
In the 2022 Wealth Report, Byron Bay was named the most attractive location for luxury buyers in the Australasia region.
The other 11 places on the list, including central London, the Swiss Alps and even a city in southern Italy, were only expected to grow by 3-30%.
Demand for luxury real estate in Australia is on the rise and is ranked in the top 5% of the market.
The report categorized buyers of these "prime" homes as ultra-rich individuals, with an average net worth of $40 million.
Michelle Ciesielski, head of residential research at Knight Frank, told news.com.au: "Byron Bay obviously has been very popular with our local people, but essentially its borders have been closed.
"But looking to the years to come, [with borders opened up]it is expected to experience the strongest growth in the luxury space.
Byron Bay ranked in the top 12 hotspots due to its 'health and wellness' elements.
The report says the NSW border town is 'poised for growth' as ​​'environmentally conscious Byron Bay Council has limited the number of new homes built over the last few decades, meaning the pace of development was more measured than in other tourist towns.
"This is slowly changing as the housing shortage in the area begins to impact local residents, amplified by the recent influx of city dwellers switching to hybrid working styles."
Ms Ciesielski added: "Byron has become a place of desire all over the world.
"A lot of film productions have taken place during the pandemic, and with more downtime, people have been able to see more glorious images pass [of Byron Bay]."
Byron Bay's predicted price spike for its luxury goods follows a common Covid-19 trend, according to Ms Ciesielski.
"In 2020, they [high net worth Australians] wanted a house within driving distance of their primary residence," due to the threat of lockdown, she explained.
"Now we're talking about the accessibility of places like Byron Bay, Gold Coast", which are only a short plane or private jet ride away.
A property is considered prime if it sells in Sydney or Melbourne for $5 million or more, and in other cities for $3 million or more.
The London suburbs of Knightsbridge and Austin, Texas were the only other prime real estate markets to come close to Byron Bay in terms of percentage increase.
Housing in the London locality is expected to climb 25-30%, while in the US city it has been indexed between 20%-30%.
Other cities on the list include Qianhai in China (expected 3-5% growth), Como in Italy (expected 5-10% growth), Orchard Road in Singapore as well as Avignon in France (10-15 % growth). expected growth), Verbier in the Swiss Alps (10-20% expected growth), Back Bay in the United States and Dubai in the United Arab Emirates (15-20% expected growth) and Cap d'Antibes along the Côte d'Azur (15-25% growth expected).
Worldwide, Australia has been identified as the third country to invest in in 2022, behind the United States and the United Kingdom.
The Gold Coast has seen the strongest global price growth of any Australian city, with a 17.1% growth in 2021 for its luxury homes and apartments on offer.
Australian cities in luxury markets grew by an average of 8.4% last year, which is significantly lower than the 25% in the normal market.
Despite the lower percentage, the sheer cost of these homes resulted in an exorbitant amount of money changing hands.
Total Australian prime residential sales volume in 2021 was A$42.7 billion, compared to A$18.73 billion in 2020, an increase of 228%.
Australia still has a long way to go when it comes to its ultra-chic residences for the super-rich, Ms Ciesielski believes.
To get an idea of ​​other prestige markets, if you're paying for the top 1% of a luxury home in Monaco, you'll be shelling out $46 million.
Beijing, which saw prime price growth of nearly 9% in 2021, comes second with $10.5 million, followed by Singapore with $10 million.
Los Angeles and Sydney rounded out the top five, with an entry point of $8.6 million for both.
Mumbai and Sao Paulo are at the bottom of our list at $563,000 and $604,000 respectively.