New international standard hotels openings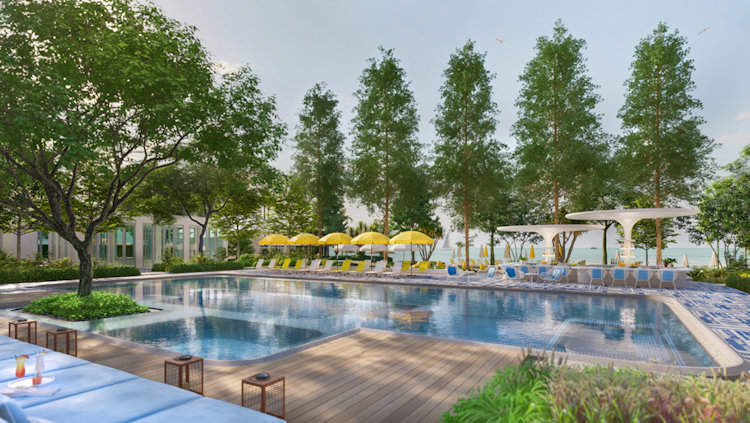 The Standard, London is Standard International's first property outside of America. This week, Managing Director Elli Jafari hosted a party at The Standard, London's Townhouse 8 event space to celebrate the launch of two new properties. "We are pleased to announce two new hotels: The Standard, Ibiza and The Standard, Hua Hin," she explained. "Our hotel in Ibiza will have a sexy bar with amazing music. The 67-room hotel is located in the famous historic old town and you can also rent one or more of our many private villas. It is very rare to be able to rent a private villa in the old town. Standard, Ibiza will open its doors to guests in spring 2022.
The group's first hotel in Thailand will open on December 1, 2021. Managing Director Amber Asher describes Hua Hin as: "A beautiful retreat with its crystal-clear waters, white sandy beaches and lush landscape. We are also enchanted by its history and the sense of subtle Thai elegance that can be seen throughout the city. The resort will feature a 171-room hotel as well as 28 villas creating a poolside vibe reminiscent of The Standard, Miami.
"We have more agreements signed in Europe: Brussels, Dublin, Lisbon and Milan," Jafari continued. "Each destination is eclectic and individual – each of our hotels is completely unique. Our Dublin hotel, scheduled to open in 2025, like all of our hotels, will have several restaurants. We want to embrace the culture of Dublin and all the energy that the bustling city offers.
Article by: Stuart Blakley and Annabel Paterson
Pictures of: standardhotels.com