Martin-Fisher and Martin Faulkner make an impact with Douglas Elliman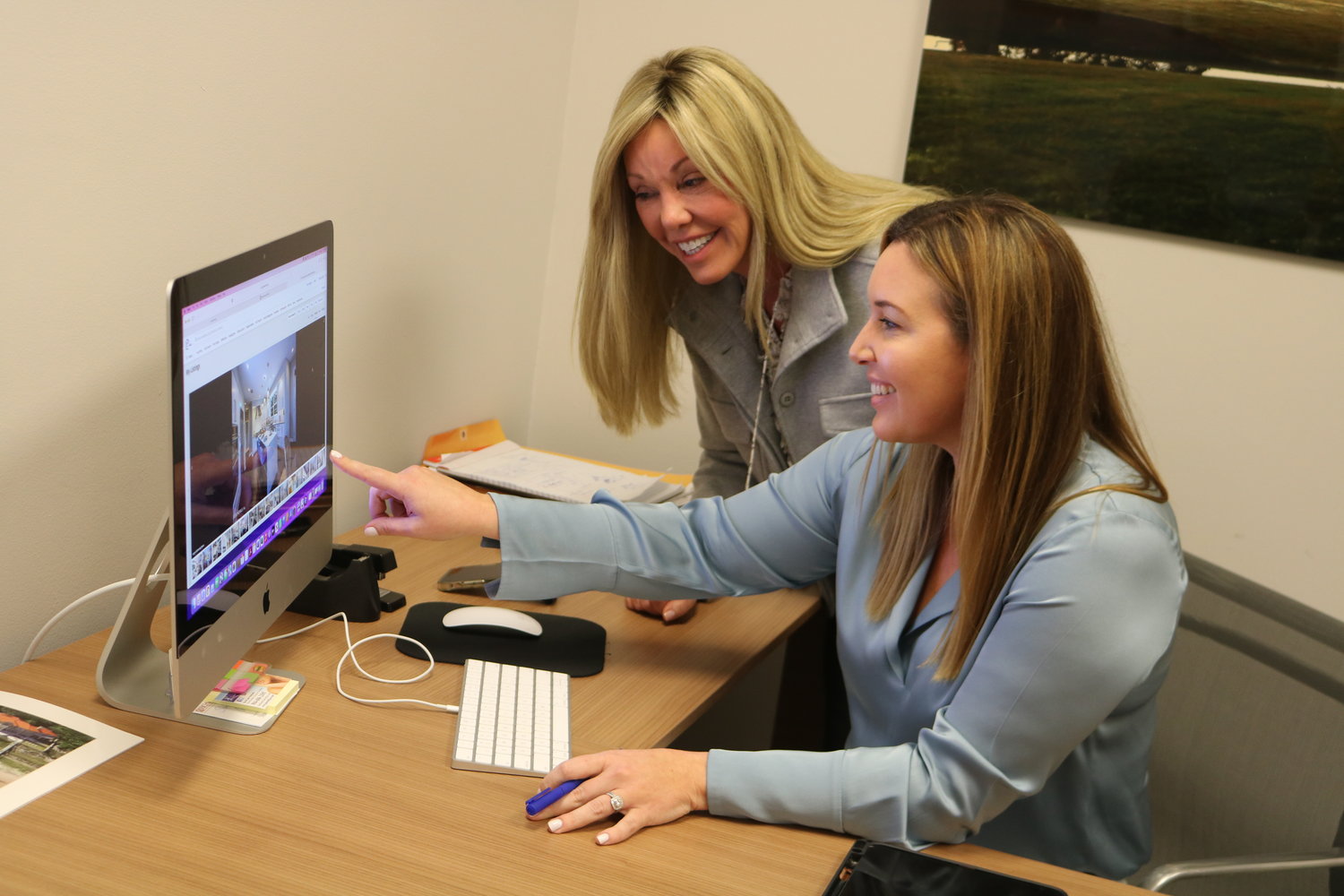 By Anthony Richards
Kim Martin-Fisher and Jennifer Martin Faulkner have done their part to change the landscape of luxury real estate in Ponte Vedra Beach.
They were able to do this thanks to the resources and support of Douglas Elliman, an international real estate company that the two decided to join in 2020.
"We called Douglas Elliman and talked to them for nine months, asking them 'Why aren't you here?' because they're huge in South Florida, New York and California," Martin-Fisher said. "They came to Ponte Vedra and fell in love and wanted to open an office."
Douglas Elliman is affiliated with Knight Frank, a London-based global property consultancy.
"They do the marketing and also do studies on wealth and how rich people spend their money," Martin-Fisher said.
According to Martin-Fisher, simply being part of Douglas Elliman does not guarantee use of Knight Frank's services, and instead there was a verification process they had to go through before they were finally accepted.
"They're very selective and we're honored they chose us," Martin-Fisher said.
Kim and Jennifer are mother and daughter, which makes real estate a family affair, but it goes even further, as Kim's husband, Jan, shoots the video and takes photos of the properties for sale and the husband of Jennifer is a real estate attorney.
"We tell everyone that if we don't sell real estate, we don't eat," Martin-Fisher laughed.
Martin-Fisher got his start as a realtor in 1996 when the family moved to Ponte Vedra Beach.
Martin Faulkner followed in his mother's footsteps and also got into real estate after graduating from the University of Central Florida.
Throughout their years of selling property locally, they always felt that the Ponte Vedra Beach area was not properly valued.
"We always thought Ponte Vedra was really undervalued," Martin-Fisher said. "If you travel anywhere in Florida and see what we have to offer with the lifestyle, you wonder why Ponte Vedra is so affordable."
However, that is changing and it started to happen in a pretty short period of time.
"When Douglas Elliman moves in, things start to change," Martin-Fisher said.
Although they're not a franchise and instead part of Douglas Elliman's larger company, that's something positive for them because having been part of a franchise in the past, they've seen where the franchises do not share information with each other, and it can sometimes feel like being alone on an island.
They found that was not the case at Douglas Elliman, where they have an abundance of resources from around the world at their fingertips.
"If you look at the national rankings, in terms of volume and units sold, Douglas Elliman is still at the top," said Martin Faulkner. "That tells us they have a well-oiled machine with people dedicated to real estate. The network will blow your mind," said Martin Faulkner.
As a result, they achieved the highest sale in St. Johns County last year with the sale of a $10 million home on Ponte Vedra Boulevard.
"It was in the market for a little while, but once Douglas Elliman's marketing campaign started, it was like the skies opened up," Martin-Fisher said.
One of the biggest challenges they face in today's market is working with potential buyers who are looking for homes in the area who have never been to northeast Florida.
However, Martin Faulkner also noticed that many out-of-state buyers are knowledgeable and have done their homework beforehand.
"By the time people call us, they've already pretty much narrowed it down, which shows you how much information there is," Martin Faulkner said.
Anyone interested in buying or selling a home can go to www.kmfandjmf.com or by calling Kim at 904-699-9993 or Jennifer at 904-524-6000 to get started.
Kim and Jennifer were named the #1 real estate team by the Jacksonville Business Journal in 2019, 2020 and 2021. Their sales volume in 2021 was $119 million.