Luxury Carmel real estate agent joins Compass Sports & Entertainment division – Hamilton County Reporter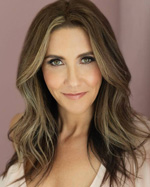 Carrie Holle, a real estate consultant specializing in luxury properties in Carmel, has been asked to join the Compass Sports and Entertainment division. This honor follows several exclusive listings with Holle, including one in particular highlighted on the Compass Sports and Entertainment Division website.
Holle, who grew up in the Chicago area, moved to Carmel after graduating from Purdue University. She began her career as a realtor with a builder in central Indiana in 1995, left the construction industry in 2000 and was instrumental in developing and opening a real estate agency which has grown and expanded to 16 locations nationwide.
In 2015, Holle opened an independent luxury real estate consulting firm in the Carmel Arts and Design District and leads one of the most productive teams in the Indianapolis metro area.
In June 2021, Holle was invited to be the first founding broker of Compass Real Estate Indiana, a leading international real estate company with unparalleled marketing and cutting-edge technology. She specializes in the luxury market for buyers and sellers.
Recently, Holle received the listing for the Hidden Hollow Ranch in Columbus, Ind., owned by racing legend Tony Stewart. The property is listed as the most expensive property ever listed in Indiana. Here are the details of the property:
With 20,000 square feet of rustic luxury, this home built of Northern Rockies lodgepole pine sits on 415 wooded acres with a stocked nine-acre lake. Elk, deer and turkey are abundant in this licensed game reserve. Two-story waterfall and trout stream at the entrance. The Great Room includes an 8,700 gallon freshwater aquarium. Exquisitely finished kitchen and hibachi grill with commercial grade exhaust system. Six ensuite bedrooms with breathtaking views. The lower level features a bowling alley, playground, golf simulation room, and lighted onyx bar. Guest house and large workshop on the property.
Compass Sports and Entertainment Division is known to run properties similar to Hidden Hollow Ranch. Compass Sports and Entertainment Division is a nationwide network of vetted specialists dedicated to serving an exclusive clientele with personalized attention, marketing and technology prowess, market expertise and total discretion. Being invited to join this exclusive group highlights the level Holle has reached.
Carrie Holle's band vision sums up why she is so successful at what she does.
"We value exceptional quality and customer service in our personal lives," Holle said. "We want our customers to experience superior service when buying or selling a home, just as we expect."
You can see the list on the Compass Sports and Entertainment Division website at compass.com/se.
Visit Carrie Holle's real estate business online at wearecarmelrealestate.com. You can also follow Holle on Facebook and Instagram.