Exclusive new restaurant, Allium at The Vices, opens in York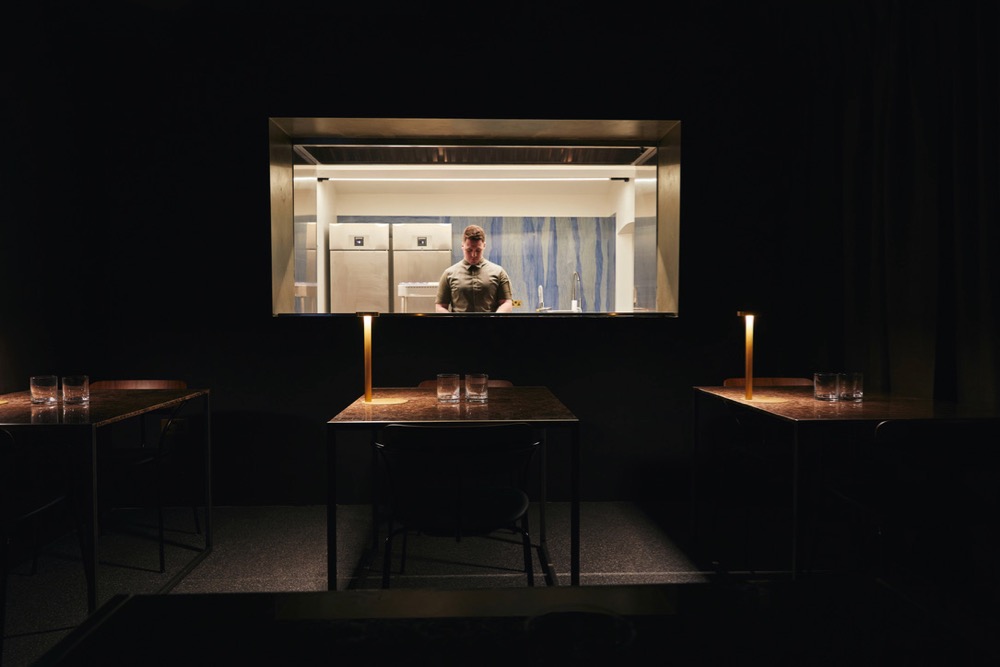 Allium is one of York's newest and most exclusive restaurants, located in the recently opened private hotel – The Vices York – and offers private dining in an intimate setting. Seating just 14, guests can enjoy a six-course tasting menu and wine pairing served either in the dining room overlooking the open kitchen or in the vinotheque.
Dishes are all about exploration, with an ever-changing menu meaning no two nights are the same. And to add even more intrigue to the evening, the set menu is not disclosed until guests arrive.
All diners are seated at 7 p.m. and receive a wax-sealed envelope listing each course in one word. Leading the solo kitchen, head chef Luke Sanderson still finds time to serve some of the dishes to guests, briefly explaining how the dish is constructed, which adds to the dining experience.
Read our guide to the best hotels in York
Sanderson, originally from Yorkshire and quickly making a name for himself in the county's culinary scene, says: "It's really exciting to invite guests and not give too much away in advance. The first time our guests get an idea of ​​what is about to be served is when they sit down at the table and break the wax seal on their menu. It can be nerve-wracking of course, but it should also be exciting as guests let us impress them with new flavors and ingredients, trusting us completely.
Here are some examples of popular dishes:
Pork tenderloin with morels, asparagus and yolk fondant, turnip and mushroom sauce.
Fish eclair, marinated razor clam, burnt butter and spruce Hollandaise sauce.
Burnt onion and whey broth with braised onion, lemon, thyme and smoked garlic mayonnaise.
Every two months, Allium offers a herbal recovery that lasts for a week.
The Vinotheque at The Vices York offers an eclectic mix of over 100 fine Italian wines, including limited editions that are otherwise hard to find in the UK. A carefully selected wine pairing is also available with the six-course tasting menu, courtesy of co-founder and sommelier, Daniel Curro.
Curro added, "I really enjoy creating food pairings and flavor combinations that excite. Watching people savor a taste and watching their reaction to how it develops when paired with the right wine is an incredible feeling. It's been a phenomenal journey so far, pushing boundaries, exploring flavors and truly delighting our guests.
Guests are also invited to hang out in the stylish Cocktail Bar – an intimate space for just eight people, available by reservation only – or they can escape to the Wine Library for a private wine tasting with Daniel Curro.
The unique dining experience is typical of what The Vices York has created. This stylish hotel offers just three suites, each uniquely designed and designed to provide an immersive sanctuary in what was once a Victorian police station in Fulford, York. Customers experience an exceptional level of customer service, while exploring unique and innovative design concepts by co-founder Moreno Carbone.
More details
Allium at The Vices York is open for bookings from Wednesday to Saturday, and all bookings can be made via the website at www.thevices.co.uk. The traditional menu is priced at £80 per person, and the Plant-Based Takeover is priced at £70 per person. A food and wine pairing can complement either menu for an additional £85 per person.
Website: www.thevices.co.uk
Address: 15 Alma Terrace, York YO10 4DQ