Engel & Völkers Continues Franchise Expansion with New Store in Downtown Tampa |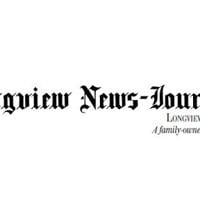 Global real estate brand, Engel & Völkers continues to expand its franchise in Florida with a new store Downtown Tampa
Tampa, Florida., July 12, 2022 /PRNewswire-PRWeb/ — Engel & Völkers Florida today announced its latest franchise expansion into the greater Tampa Bay with Engel & Völkers Tampa Downtown, marking the brand's sixth location in the area. Local market experts, Virginia T. Bond and Aaron Bond will lead the new brokerage firm as licensing partner and chief broker respectively. Bonds is actively exploring retail locations in Downtown Tampa to open their shop and have secured temporary space at WeWork in the meantime. A launch party is tentatively scheduled for August 31, 2022and a grand official opening will follow once construction of their permanent location is complete.
"I've wanted to open my own business since I was a little girl," said Virginia Bond. "Although I have been approached by other real estate companies, the time never seemed quite right until I learned of the existence of Engel & Völkers. When you are considering starting on your own, you have to choose between going it alone or partnering with an established franchise brand.After conducting extensive research, I knew that Engel & Völkers was the right choice – I wanted to be part of their international network and have access to global resources to improve my services and build a successful brokerage business."
T. Bond comes to Engel & Völkers with over two decades of industry experience. During this period, she represented more than 500 transactions totaling nearly $150 million. She spent the past twelve years building her career at Keller Williams Tampa Central, where she represented an impressive portfolio, including the developer of the luxury lakeside community Stonelake Ranch. Its previous affiliations include Florida West Gold Inc. and Taylor Morrisonone of the largest home building companies in United States.
"Like a Tampa Bay resident myself, this is a particularly exciting expansion," said Pierre GieseCEO of Engel & Völkers Florida. "I am thrilled that Virginia, a luxury real estate specialist formerly with Keller Williams Realty, is opening our first store in Downtown Tampa. Downtown has evolved from a strictly business center to an entertainment and lifestyle center and is a perfect place to serve upscale communities located in larger Tampa."
Engel & Völkers Tampa Downtown will serve diverse communities across Tampa including Channel District, Downtown, Harbor Island, Water Street and City of Yboramong others. Downtown Tampa is the central business district of Tampa and the main financial district of Tampa Bay Area. With vibrant nightlife, family entertainment, a beautiful waterfront and award-winning parks, Downtown Tampa offers residents and visitors plenty to see and do.
"We are delighted to bring the Engel & Völkers brand to Downtown Tampasaid Bond. "We believe our international network and luxury service standards are something the market lacks. We are proud to serve our community and be part of a golden age in Tampa Bay history and evolution. As longtime residents, we've always known how great our home is, now we can help share that greatness with the world."
###
Press contacts:
Linzee Werkmeister, Junior Vice President, Marketing and Franchise Support
Email: Linzee.Werkmeister(at)evrealestate.com
Tel: (239) 348-9000
About Engel & Völkers:
Engel & Völkers is a global luxury real estate brand. Founded in Hamburg, Germany in 1977, Engel & Völkers built on its rich European history to offer a new approach to luxury real estate in the Americas with an emphasis on creating a personalized customer experience at every stage of the buying process or selling a home for today's savvy homeowner. Engel & Völkers currently operates approximately 240 stores with 5,000 real estate advisers in the Americas, contributing to the brand's global network of over 14,000 real estate professionals in over 30 countries, offering private and institutional clients a range of services bespoke luxury goods, including real estate and yachting. Committed to providing exceptional service, Engel & Völkers supports its advisors with a range of premium business services; marketing programs and platforms; as well as access to its global network of real estate professionals, property listings and market data. Each brokerage is independently owned and operated. For more information, visit http://www.evrealestate.com.
About Engel & Völkers Florida:
Engel & Volkers Florida is the Master License Partner of the global luxury real estate brand Engel & Völkers in the state of Florida. Recognized for recruiting, training and uniquely equipping some of the best professionals in the real estate industry, Engel & Völkers florida proprietary franchise model positions its licensed partners at the top of the premium market to gain market share and support their bottom line. The company represents franchises in: 30A Beaches, Amelia Island, Belleair, Boca Raton, Bonita Springs-Estero, Cape Coral, Clermont, Delray Beach, Fate, Fort LauderdaleDowntown Fort Myers, Gainesville, Islamorada, Jacksonville, Jacksonville Beach, Jupiter, Madeira beach, Marco IslandMelbourne Beachside, Melbourne Central, Melbourne Downtown, Miami Coconut Grove, Neptune Beach, Old Naples, Orlando, palm beach, palm coast, Ponte Vedra Beach, sarasota, South of Tampa, St. AugustineSt. Pete, St. Pete Beach, Stuart, Downtown Tampa, Downtown Venice, Wellingtonand Windermere.
Engel & Volkers Florida continues to strengthen and strategically expand its presence in the upscale real estate markets of the State of Florida. If you would like to know more about the Engel & Völkers brand or how to join its worldwide network, recognized for its competence, exclusivity and passion, please do not hesitate to call our head office, located at 633 Tamiami Trl N, Suite 201, Naples, Florida 34102 United States. Tel: +1 239-348-9000.
For more information about Engel & Völkers Floridaplease visit http://www.florida.evrealestate.com
Media Contact
Linzee WerkmeisterEngel & Völkers Florida1 (239) 348-9000, [email protected]
SOURCEEngel & Völkers Florida