Director of new agency brutally hits unprofessional UK estate agents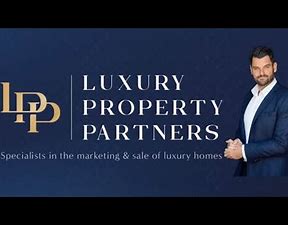 Estate agents in the UK are generally not properly qualified to provide the best possible service to buyers and sellers in this country. That's according to Damion Merry, the manager of a newly launched estate agency in central London.
Merry, a former partner agent at subsidiary Oxford Fine and Country, says UK estate agents lack the professionalism needed to be taken seriously and believes the industry needs a major overhaul.
The American way of doing things is rarely the same as the UK way and the way goods are bought and sold is no exception. But Merry, who says he has "global ambitions" as an estate agent, thinks British agents could learn a thing or two from property professionals in the United States.
Merry, who has worked as an estate agent for less than four years, is now a director of Luxury Property Partners in Mayfair, which officially launched over the weekend.
He said: "Real estate agents are not considered true professionals like they are in the United States. The standards in the UK are simply not good enough from a marketing, trading and training perspective. Customers deserve better. »
Merry says the creation of Luxury Property Partners will help when it comes to "educating and training agents to the highest standards" and "really focusing on their personal brand".
He says agents adopting Luxury Property Partners would be offered marketing support "like no other" company, including, he says, "world-class video productions" to help promote the properties.
Merry, shared this video with the press promoting a family home on the River Thames that his company has been contracted to sell, to give agents and consumers an idea of ​​what they are missing out on by not adopting this which he describes as Luxury Property Partners' "new American style" real estate agency. Enjoy!