Board the KSRTC bus from Kollam; enjoy a five-hour cruise on a luxury boat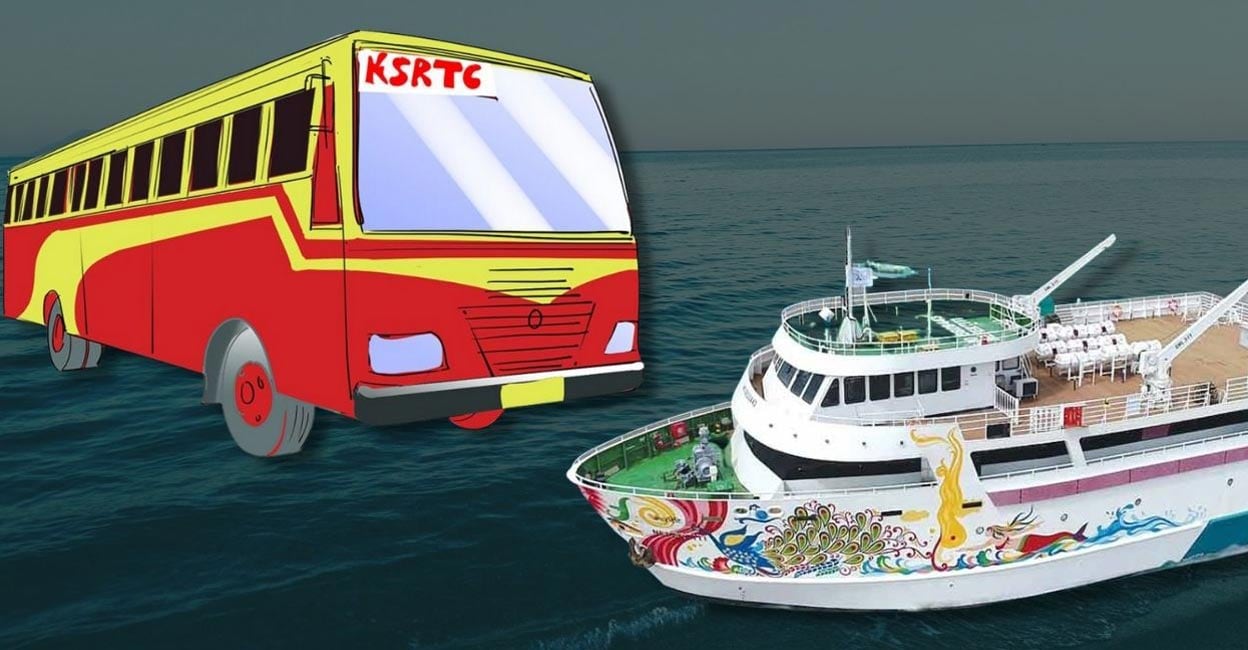 Kollam: The Kerala State Road Transport Corporation (KSRTC) has announced its latest sightseeing package from Kollam depot which includes sea trip. The biggest attraction of the trip is a five hour cruise on a luxury vessel during which breathtaking views of the sunset can be enjoyed on the high seas.
According to the schedule published by the public carrier, the trip will start at 12:00 noon on April 23 from the KSRTC bus stop in Kollam. Travelers can board a low-floor AC bus, which will take them to Kochi Port.
In Kochi, the luxury ship 'Nefertiti' will be waiting for them. The cruise offers a variety of games and DJ parties, among other fun activities, in addition to stunning views of the open sea. During the trip, travelers can also watch the sunset from the deck.
The ship will return to Kochi Port by night on the same day and tourists can take the low-floor AC bus back to Kollam.
The price per person is Rs 3,500, food included. But, for children between the ages of five and 10, the charge is Rs 1,800 only. There are 38 seats on the bus and reservations will be on a first-come, first-served basis.
Meanwhile, KSRTC authorities said the trip could be postponed in case of bad weather.
For reservations and more details contact 9496675635, 7012669689.