3 Reasons Personal Loans Are a Good Borrowing Option Right Now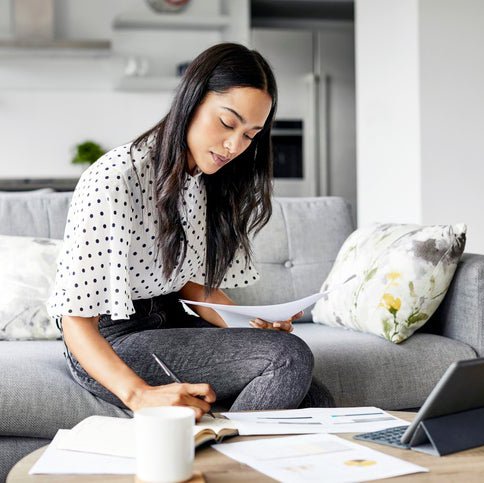 Is the personal loan for you?
---
Key points
Personal loans allow you to borrow money for any purpose.
It's also a good bet since interest rates are rising.
Personal loans are flexible, usually repay quickly and have fixed interest rates.
---
It is not uncommon to come across a scenario where you need to borrow money. Maybe your aging car is on its way out and you need to cover the cost of repairs. Or maybe your air conditioner just broke down or you have another big purchase that you really can't put off.
There are different borrowing options you can consider when you need money, whether it's tapping into your home equity or piling up a tab on your credit cards. But here's why a personal loan may be your best option right now.
1. You get great flexibility
When you take out a mortgage loan, you must use the proceeds of your loan to buy a home. Personal loans work differently. Because they are not secured by a specific asset, you are not limited to using them to purchase a specific asset. Instead, you can take out a personal loan and use your proceeds for anything, from doing home repairs to taking a vacation.
Of course, that same flexibility could get you in trouble. It's generally not a good idea to borrow money to pay for a trip or anything else that isn't a necessity. But right now, many people are struggling to cover their basic living expenses due to inflation. If you take out a personal loan, you can use that money to put food on the table, pay for gas, or cover your utility bills.
2. They tend to close quickly
When you take out a mortgage, it can take months for your loan to be finalized. But when you apply for a personal loan, you often get your money within days. And so if you need cash on the fly, it makes sense to consider a personal loan.
3. They come with fixed interest rates
Some borrowing products, such as credit cards and HELOCs (home equity lines of credit) have variable interest rates. This means that the amount of interest you start paying on your debt may change over time.
With a personal loan, you get a fixed interest rate and pay off your debt in equal installments. You'll have predictable monthly payments to look forward to, and right now that's especially important.
The Federal Reserve raised interest rates in an effort to slow the pace of inflation. And it won't be surprising to see more rate hikes this year. This could make credit card loans and HELOCs more expensive. But if you lock in a personal loan now, the rate you start with will be the same rate you're subject to throughout your loan repayment period.
Whatever your reason for needing to borrow money, it pays to consider a personal loan as a viable option, especially if you have good credit. But even if your credit score needs improvement, you might still be able to qualify for a personal loan, but at a higher interest rate. If you have a high credit score, you may find that a personal loan is your most affordable borrowing option right now.
The Ascent's Best Personal Loans for 2022
Our team of independent experts have pored over the fine print to find the select personal loans that offer competitive rates and low fees. Start by reviewing The Ascent's best personal loans for 2022.